Anglican Church of Canada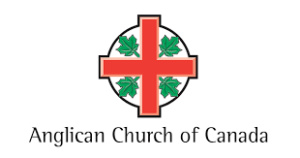 The
Anglican Church of Canada
is made up of approximately 1,700 individual churches or parishes, which are organized into 30 different dioceses, each led by a bishop.
The Most Reverend Archbishop Linda Nicholls, Primate, is our national pastoral leader and works from the General Synod office in Toronto, Ont. The Most Reverend Nicholls was elected as 14th Primate of the Anglican Church of Canada in July 2019. The Primate does not hold any responsibility for a particular diocese, but rather as the spiritual head, has a 'pastoral responsibility' for the entire Anglican Church of Canada.
General Synod is also the name for the national meeting of Canadian Anglicans, held every three years. Between these meetings, the national church is governed by a smaller Council of General Synod that meets twice a year.
The Anglican Church of Canada works and talks with many other churches through ecumenical dialogue or joint programs. We have a unique
full-communion relationship with
the Evangelical Lutheran Church in Canada.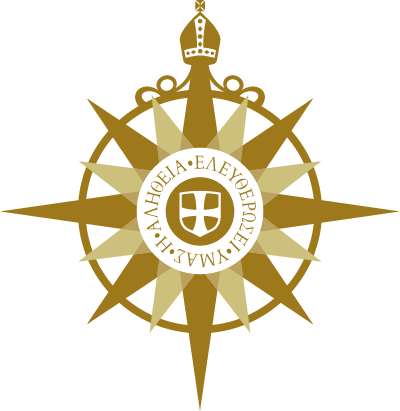 Anglican Communion

The Anglican Communion is one of the world's largest Christian communities. It has tens of millions of members in more than 165 countries around the globe. Anglicanism is one of the traditions or expressions of Christian faith. Others include Roman Catholicism, Eastern Orthodox, Lutheran and Baptist.
The Communion is organized into a series of provinces and extra- provincial areas. The provinces are subdivided into dioceses, and the dioceses into parishes.
There are 40 provinces and, from March 2019, five extra-provincial areas. Some provinces are national, others are regional. All are in communion – or a reciprocal relationship – with the See of Canterbury and recognize the Archbishop of Canterbury as the Communion's spiritual head.
But there is no central authority in the Anglican Communion. All of the provinces are autonomous and free to make their own decisions in their own ways – guided by recommendations from the four Instruments: the
Archbishop of Canterbury, the
Lambeth Conference, the
Primates' Meeting and the
Anglican Consultative Council.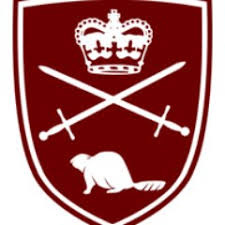 Diocese of Huron

The
Diocese of Huron is the presence of the Anglican Church of Canada in southwestern Ontario. Rich in over 150 years of history, Huron is a diverse and vibrant community with more than 200 churches stretching from Windsor to Port Rowan to Tobermory. At the heart of Huron are its people; congregations of faith opening their doors and their hearts to their neighbours and to the world.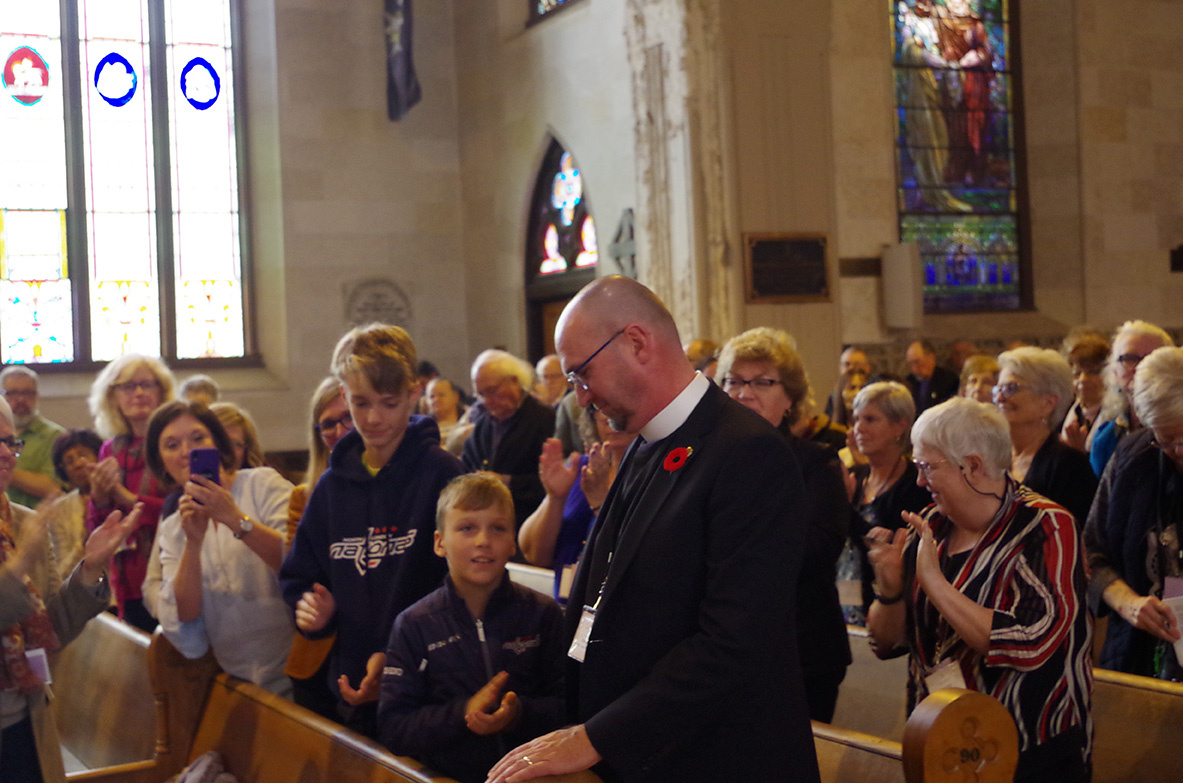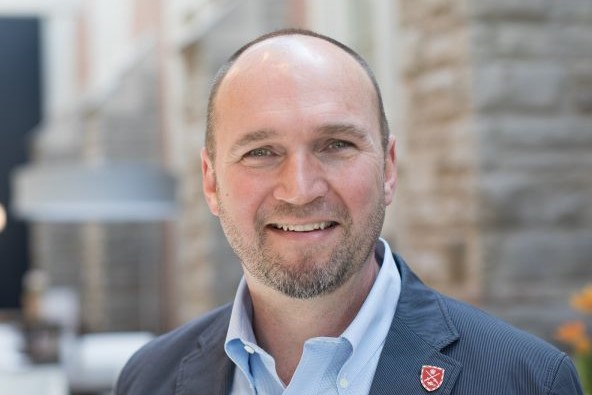 The Reverend Canon Dr. Todd Townshend, the Dean of the Faculty of Theology at Huron University College, was elected 14th Bishop of Huron on October 26th.
Dr. Townshend was elected among five candidates by the diocesan synod convened at St. Paul's Cathedral in London, Ontario. He received the majority of the vote of both laity and clergy after three ballots. Dr. Townshend succeeded to the throne of Huron after his predecessor the Most Reverend Linda Nicholls was elected the head of the Anglican Church of Canada in July this year.
Townshend will be consecrated at St. Paul's Cathedral on Saturday, January 25th, 2020.

Todd Townshend was ordained deacon and priested in 1992. He has served as rector in different parishes in London, Ontario. Dr. Townshend has a long academic record that started with university instructor positions in 1999. He was Associate Professor of Contextual Theology at Huron University College from 2011 to 2013. Dr. Todd Townshend was appointed the Dean of the Faculty of Theology at Huron College in 2013.

Townshend says he feels excited and grateful to have been elected, and "eager to get going."
Among his top priorities as bishop, Townshend says, will be finding creative ways to organize the church as numbers and finances decline. "We are, as a church, everywhere, getting smaller numerically, and we try to hold up everything that's ever been going on around. So I think there's creative ways to reshape the church and change the sort of imagination part of the model of how we do things."
He also says that reconciliation and discipleship will be themes to his upcoming work.
"I think that … constantly learning, in whatever way we like to learn, about what God is like, what kind of God are we dealing with here, in our lives, to keep a real focus on learning about Jesus, about God, the Spirit — it sounds like a perfectly obvious thing for churches to be doing, but we don't spend as much time doing it as we should," he said. The church talks a lot about "disciple-making, and bringing people into the Christian life who are not in it, young and old. I think I've learned…some pretty good theories over the years in the seminary and my work as a theologian about that, that I think can become more practically useful."
Townshend says he will be transitioning out of his position with Huron University College after the current semester ends. However, because the bishop of Huron is a member of the school's board and the chair of its corporation, he will still have some involvement with the school. "[That] makes me happy. It's a place that I love, and it's been a big part of my life."
Townshend is a third-generation bishop in the diocese: his father, Bishop Robert (Bob) Townshend, and grandfather, Bishop William Townshend, both served as suffragan bishops of Huron. While he is inspired by these two men he admires, Townshend notes that the church today looks different than the church of his grandfather's time.
Townshend says he is excited, in his role as bishop, to see what God is doing in the diocese and be able to share those stories widely. "I think the thing that has always excited me about ministry is to see the kind of thing that God is doing in people's lives, to find out what struggles there are, what hurts, but also to hear people talk about what living a life of faith has done for them, and is for them," he says.
Townshend served as the chair of General Synod's Theological Education Commission and is a member of its pension committee.
He was ordained as a priest in the diocese of Huron in 1992 and became the diocese's canon theologian in 2009.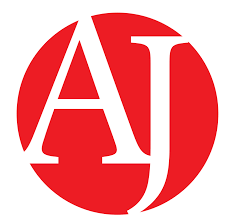 Anglican Journal
The
Ang
lican Journal
is Canada's national Anglican newspaper. It has an Independent editorial policy, published by the Information Resources Committee under the authority of General Synod. The Anglican Journal, available both in print and electronic form, is a vital tool for the church to communicate its message.