The Feast of Pentecost
"Whitsunday"
MAY 31st, 2020
"Send forth your Spirit, O Lord, and renew the face of the earth"
- Psalm 104:25
W

elcome to Church of the Ascension's online home as we celebrate the feast of Pentecost. On this day we rejoice in the gift of the Holy Spirit which God the Father sent to the apostles to strengthen them in their mission of proclaiming the Good News of the gospel of Christ. We too give thanks for this gift, as it continues to guide and direct us in becoming the people God calls us to be as the church in this present age. We pray that the presence of the Holy Spirit in your life and work will strengthen you in your Christian witness each day as you seek to carry out God's will in all you do. We hope that the resources you find here will inspire you to share your faith with the world and build up the Kingdom of God wherever you find yourself. Thank you for visiting us today.
Canon Lance Smith +
"I am the way, and the truth and the life.
No one comes to the Father except through me."
John 14:6
####

The Day of Pentecost Bible Readings:
[click on the reading to view the lesson online OR view the readings in the 2 pages below]
PRAYER OF THANKSGIVING:
"Glory to God, whose power, working in us, can do infinitely more than we can ask or imagine. Glory to God from generation to generation, in the Church and in Christ Jesus, for ever and ever. Amen."
The images below can be enlarged on a desktop computer by:
right-clicking on the image

select 'view image'

to exit, click the 'back' arrow on the top left of your screen
On a cellphone or tablet, expand by 'pinching & pulling' the image

The Reverend Canon Lance Smith
Rector at The Church of The Ascension








Video messages
(click on the button to open the video)

Canon Lance Smith's Reflections can be seen on COGECO Cable "YourTV Windsor",
cable 11 and 700, on Sundays at 10:30 am and 3:00 pm.
Those who do not subscribe to COGECO Cable in Windsor, Ontario may view the same Reflections
by clicking on the buttons below, to view on YouTube.
Access to new videos is granted by COGECO at about 11 am each Sunday morning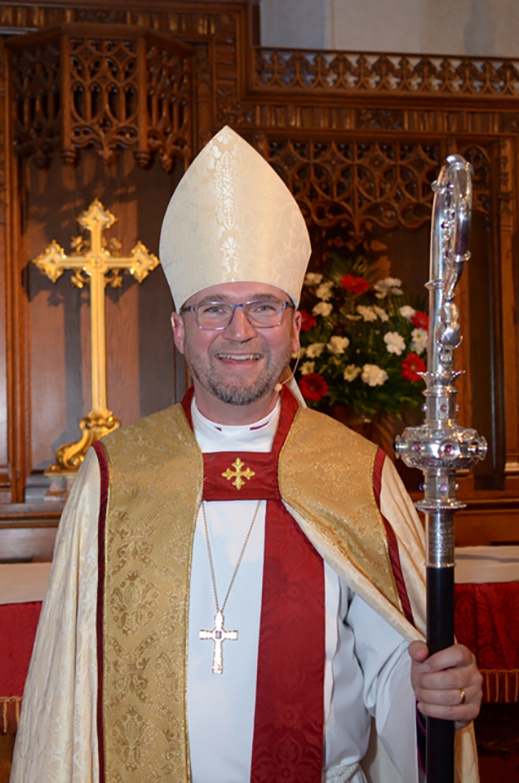 The Right Reverend Robert Todd Townshend, Th.D
Bishop of Huron


Weekly video messages
(click on the button to open the video)

"Receive the Holy Spirit.
If you forgive the sins of any, they are forgiven them; if you withhold forgiveness from any, it is
withheld."
Scripture, Tradition, Reason

We recognize the importance of tradition and reason in seeking to understand what it is that Scripture is saying.
We do not put reason or tradition over Scripture. It is the ultimate authority.

Classic Anglican services: following liturgies from the Book of Common Prayer and the Book of Alternative Services